Welcome back to The Daily's Alumni Q&A Spotlight series! Join us as we sit down and catch up with Daily alums on what they've been up to since their newsroom days, and reflect on their time at the paper and the role it played in their lives + careers.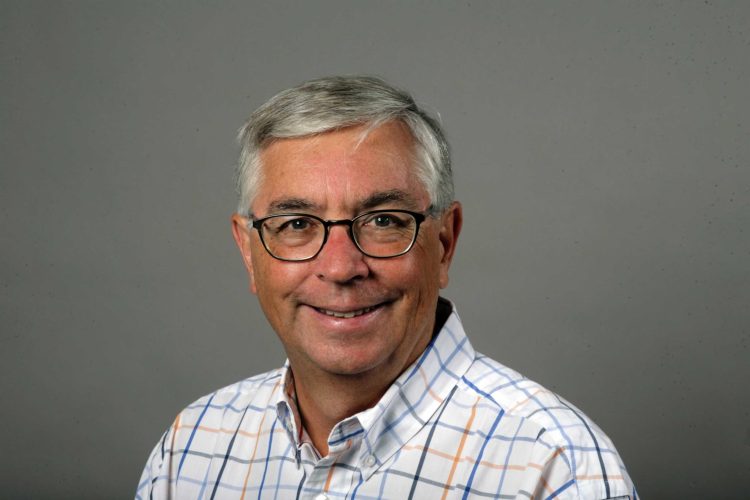 This month, we're joined by Randall Keith '78, the Digital Managing Editor at the Bay Area News Group. Before he jumped to the digital side in 2006, Randall reported and edited coverage of metro and local news, technology, business and more. At The Daily, he held a number of roles including editor of both the photography and news sections, as well as summer editor. Read on for our conversation on all this and more.
This interview has been condensed and edited for clarity.
The Stanford Daily (TSD): Can you tell us about how you got into journalism and how you found your way to The Daily? Were you always interested in writing and reporting?
Randall Keith (RK): So, my entry point to The Daily was actually as a photographer. In high school, I got into photography and thought it was really wonderful. I actually transferred to Stanford, so I arrived as a sophomore, dropped into Soto. And unlike all the other folks that were there, who had a freshman dorm experience, I didn't have that. So one of the things that I was looking to do is to see what I could do at Stanford. And so I wandered over to The Daily, and they were very happy to have another photographer. So I started as a photographer, I became the photo editor, and then I became a news editor. And then after I did that, I actually wrote some stories; I was summer editor between my junior and senior years. The Daily really became my family at Stanford, in a lot of ways.
TSD: Do you have a favorite story you worked on at The Daily?
RK: The wonderful thing about The Daily is that you're able to write about all sorts of different things. The story that stands out the most to me is one that a couple of us actually worked on, which involved some CIA-funded programs, the MK-ULTRA project, and the University's very murky ties to that way back in the '50s. There were some records that were released that made the connection between the University, people at the University, some sort of front organizations that the CIA had apparently funded, and so we wrote about what was in the documents, and the people involved.
TSD: Can you tell us about what you do as the digital managing editor at the Bay Area News Group? What are your main responsibilities and projects?
RK: I'm basically responsible for digital platforms, and the content that goes on those, and for developing and growing our audience. We — as pretty much every media company has done — have made a hard pivot into digital subscriptions. A lot of what I spend my time on is trying to figure out the content that readers find valuable — and are willing to pay for.
TSD: How did The Daily prepare you for a career in journalism?
RK: I mentioned earlier the ability to do lots of different things at The Daily, whether that was covering lots of different stories or having, in my case, lots of different jobs. That kind of set me up. I started as a reporter at the Concord Monitor in New Hampshire covering City Hall. I did some business writing there, I did some crime and general assignment reporting. I then moved to the Patriot Ledger in Quincy, Massachusetts where I covered a couple small towns, then went and covered state government and the statehouse, covered Michael Dukakis' 1988 presidential campaign, and then after that became city editor. I did that for a number of years before deciding that moving back to California would be great, moving to a bigger paper would be the next step. I ended up landing a job as the telecom editor at The Mercury News in 1998, right before the dot-com boom, followed by the bust. I oversaw the team that covered the internet, things like DVRs, which were just then being developed; mobile phones, which were in existence but becoming much smaller; internet privacy issues; the broadband rollout in the Bay Area. And so I did that for a couple of years, and then moved back over to the metro news side, where I ran the bureaus for the Mercury News, and then around 2006 had the opportunity to move over to the digital side, and have been basically doing that in various job titles since then. The Daily really paved the way for a career that has given me the opportunity to do a lot of incredibly interesting things.
TSD: Do you have a favorite story that you've worked on as a professional journalist?
RK: One of the big draws for me in journalism is that as a journalist you're able to write about things that really make a difference in people's lives. There were a couple projects that I wrote about while I was covering the statehouse in Boston, one of which was a plan pushed by a couple of legislators who wanted to revive commuter rail south of the city to ease the terrible commutes. This was a big deal for readers who got the Patriot Ledger, which circulated from the Cape Cod canal up to Boston. I thought, well, this is kind of interesting, and so wrote some stories about the proposal that got noticed. Governor Dukakis, who was a big proponent of public transit, became enamored of the idea. And so that project picked up steam, and now there is a commuter rail network south of Boston — they were just beginning to get to the final construction phase when I left Boston for the Bay Area back in 1998, so I've never actually ridden on any of the trains on the line near where we lived, but they exist.
TSD: To close out our conversation today, can you share your favorite memory from your time at The Daily? What does The Daily mean to you?
RK: I mentioned earlier that The Daily was really my Stanford family. One of the defining things about The Daily was how collegial a place it was. My memory is that it was very welcoming, and we all worked together. People were not in little silos, we all shared information; I learned a ton from more experienced reporters and editors who were in the years ahead of me. That is something that has stuck with me throughout my career: ensuring that ability for people to not be just in a little silo, but to be part of a very collaborative group.
Contact The Daily's alumni engagement team at alumni@stanforddaily.com.