We're starting a new Alumni Q&A Spotlight series! Join us as we sit down and catch up with Daily alums on what they've been up to since their newsroom days, and reflect on their time at the paper and the role it played in their lives + careers.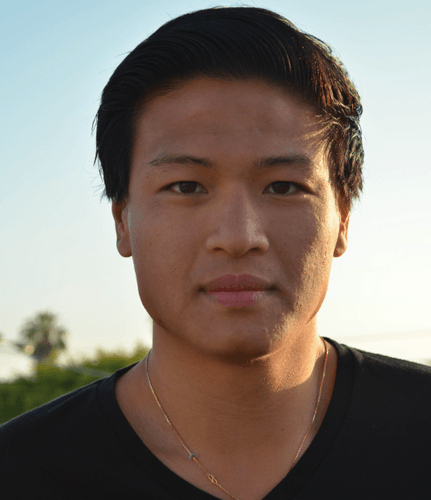 In our first Q&A in this series, we're joined by Ryan Mac '11, a Los Angeles-based senior technology reporter at BuzzFeed News. He covers powerful people and companies in Silicon Valley with a focus on accountability and corporate responsibility, and was once subpoenaed by Elon Musk. Before BuzzFeed News, Ryan worked at Forbes Magazine as a staff writer, where he broke the story on Peter Thiel's financing of Hulk Hogan's lawsuit against Gawker. At The Daily, he held a number of roles including news staff writer, news desk editor, features desk editor, and contributor to the Intermission arts section. Read on for our conversation on all this and more.
This interview has been condensed and edited for clarity.
The Stanford Daily (TSD): Starting from your early years … growing up, were you always interested in journalism? What got you interested in joining The Daily?
Ryan Mac (RM): I didn't go into school thinking I was going to come out of it to be a journalist or anything like that. I was actually doing pre-med like a lot of people coming into school. I didn't know what I was going to major in, but med school was a goal. I started doing the paper at the end of my freshman year because I had a dorm mate who was doing it. I liked to write. I had never done a newspaper in high school or anything like that … I figured I had a shot at it. And it was fun. I remember my first story — I think it was an earthquake story. I wrote a couple more stories at the end of my freshman year and became a staff writer in the beginning of sophomore year. It kind of just took with me, I guess. And from there, I just kept doing it.
TSD: Do you have a favorite article you worked on at The Daily?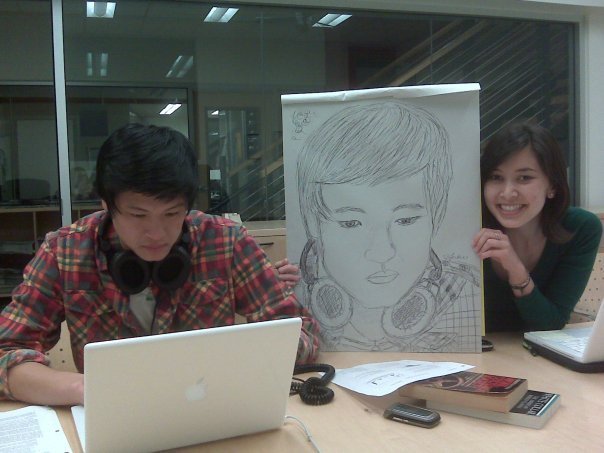 RM: I did a bunch of stuff. And I think that was kind of the beauty of The Daily — first of all, I met some of my best friends there. But also, you can do a lot, you can experiment. There's always opportunity. I remember going to music festivals for the arts section, covering music stuff and then starting a music blog on the side off of that. In terms of the news section, I'm proud of a few things. One was a story that started out in an investigative journalism class I took my junior winter quarter — we started investigating this rumor that everyone had heard about — the 'easy class list' that was used by student-athletes at the time. It was basically this list, printed out in Comic Sans font, of easy classes … it was portrayed as, if you needed a couple credits, you should take these classes.
So we actually got our hands on the list. We wrote it up, and it caused a shitstorm for the University. I remember local news picked it up, ESPN picked it up. I remember that being a big story for me, at least in terms of understanding the power of what you can do. It was kind of funny. It was this story within the bubble of Stanford that also broke through to the rest of the world because there was this myth that athletes could do it all, that they were the smartest, that they were the best at their sport — which, in some cases is true, but also I think it does a disservice to a lot of them because it creates this unobtainable myth in a way.
TSD: This feels like a good segue into my next question. You worked at the paper from 2008-2011. I'm curious if you could speak to The Daily's relationship with the University administration at that time, and am also wondering if you have a most memorable brushup with Stanford's administration?
RM: One thing that's very interesting in terms of the dynamic of The Daily and the administration is that with a student newspaper, there's a natural turnover to everything. The maximum that someone can ever work in The Daily is maybe, like, four years. And so, the administration … I think it's tough for them to build relationships, and journalism is all about relationships. There was a fundamental tension there in terms of how someone like the Stanford PR department met with students and interacted with them. And I think that also goes both ways. That's just something that student journalists have to navigate.
In terms of a personal tension that I ran into, it would have to be that student class list. Whenever you hit a nerve with the University, you can always tell because of the people they put forth and how they react. I remember getting into it with several deans about this story. When the student-athletes list story happened, that was kind of eye-opening for us because it shows the University can be adversarial when it wants to be, and will be adversarial even [to] 19-year-old student journalists like me.
TSD: In 2019, you were subpoenaed by Elon Musk in the defamation case between Musk and Vernon Unsworth, a cave diver whom Musk baselessly accused of being a pedophile. Could you tell me about what that was like?
RM: Yeah, I mean it was … interesting. In 2017 I had just joined Buzzfeed News. Tesla was in a rocky moment and it was unclear where the company would end up. He was lashing out at journalists — lashing out at everyone in general, and using a Twitter account to do that. And I thought there was a very interesting story about what it meant to be him and to view the world as against you — we did a lot on how he treats his [communications] department and how that reveals his view of the world.
Long story short, he sent me some emails that he thought were off the record because he unilaterally declared that … anyone who has worked with the media knows that "off the record" is a two-way agreement. I never agreed to anything. So we decided to publish those emails, and those emails were revealing of his mindset and his thought process in this period of time, how he viewed this other person who he declared was a pedophile, and added another layer to the story we thought was super newsworthy. Taking a step back, I understand how it looks kind of insane that Elon Musk is emailing a random reporter about something like this.
TSD: Could you tell me about the most challenging story you've ever worked on as a reporter?
RM: I think probably the Thiel story [on Peter Thiel financing behind Hulk Hogan's lawsuit against Gawker.] I was a junior reporter at the time at Forbes. I had been at Forbes for a couple years but when we got this tip, I thought it was something that seemed so absurd — but I remember exactly where I got it and where I was. It was one of those things where you hear something and you're like, okay, even if it is true, how do I go about proving it?
But we kept hammering away. I kept it kind of stored away as this idea I had in the back of my mind for a couple months. It just took a lot of reporting, hammering the phone to get that into a place where we were comfortable running with it. I had broken news before like that, but that was a story that I felt was like, holy shit, this changes a lot of people's worldview on this one topic that has been very newsworthy the last couple months. It was so far out of left field that [that] even gave it more of an impact in a way.
TSD: Bringing things back to modern day … you're a senior tech reporter at Buzzfeed. I've been thinking a lot about the recent news around Airbnb canceling reservations in D.C. during the inauguration, AWS/Apple/Stripe and others refusing to do business with Parler, and especially your story on former Facebook data scientist Sophie Zhang's leaked memo about the company ignoring mass political manipulation across the globe. I'm curious, as Kara Swisher has asked before, what do you think the responsibility of tech companies to regulate the rise of authoritarian figures should be, or look like?
RM: Before we get into the responsibility of what they have to do and what they don't do, I think we should establish that these companies over the last couple years have developed an incredible amount of power, scale, and wealth. A massive amount of the world population has found interaction with Facebook or Facebook products. So where does it kind of view its role in terms of curbing the rise of authoritarianism?
We've seen it happen in multiple countries beyond the United States. It's not hard to see how someone like [President] Duterte in the Philippines used Facebook to gather power and rise as a politician. And so when we talk about it now, I think it's because we're only analyzing it through the lens of what happened in the last couple years with Donald Trump. They haven't enforced certain policies as they probably could have in terms of what they allow to be on the platform.
At the same time, they're in a unique position — I don't think they ever foresaw someone that powerful using their platform in a way to spread misinformation or encourage an insurrection. Now that we've seen that, these platforms are starting to realize that they do have a responsibility to uphold democratic principles, to not allow an authoritarian to use something like Facebook to undermine social values and what holds this country together. So, yeah, I think that realization is starting to happen across Facebook's campus, from Mark Zuckerberg down to engineers.
TSD: With that in mind, what do you think is in store for the next five or 10 years of those companies?
RM: I struggle to see what happens in the next five to 10 months with some of these companies. Right now Facebook and Google are facing landmark antitrust lawsuits, Facebook is being sued by 48 attorneys general in the U.S. as well as the FCC because of its monopolistic power. So we'll see how that turns out. But there is a larger scrutiny on these companies. There is an incoming president who has stated openly he doesn't like Mark Zuckerberg, so these companies are going to be in for an interesting time, it's just kind of hard to tell which way the wind blows over that long of a period.
TSD: I know we're about running up on time, so I have one final question for you to tie this all together … what's your favorite memory from The Daily? What does The Daily mean to you?
RM: My favorite memory … I mean, I have a lot! I remember they sent me to Coachella one year in 2009, and I thought that was insane because it was a music festival I had always wanted to go to. We got passes — Coachella was not even sold out that year, they gave student newspapers passes to cover the show, which is hilarious, looking back on it, given what it is now.
Just like, [spending] nights in the [Daily] building, ordering food from The Axe and Palm, or CoHo. We used to have a deal with CoHo where they would advertise in The Daily and we could literally order whatever we wanted every night. I would call an order in and have the burger, or whatever tomato soup and sandwich was on the menu, and whatever Naked juice, and stayed up until three a.m. editing the paper until Duran wanted to kill me, you know?
There are some very funny nights … beyond the stories that I did. I think my futon is still in the office, oddly. When I moved out I kind of just left it in the office, and last time I was there I saw it again. I was like, oh my god, that thing is like … 10 years old now.
If you have any questions about this Q&A, feel free to reach out to The Daily's alumni engagement team at alumni@stanforddaily.com.
Correction: An earlier version of this Q&A mentioned that Mac had been almost subpoenaed by Elon Musk. In fact, he was subpoenaed, but was not deposed. An earlier version also mistook the year that Mac went to Coachella— it was 2009, not 2012. The Daily regrets these errors.